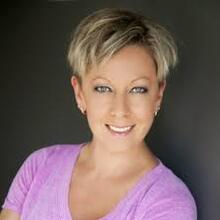 Dee Trethewey
Sleep Expert
Dee Trethewey is a certified Personal Trainer and Supportive Health and Wellness Coach.
Dee's sleeping patterns took a turn for the worst when she returned from overseas a number of years ago and immediately settled back into her old job as a Casino Dealer. She was rostered on to work permanent night shifts and decided she didn't like this plan. As a result, she took on a second job in retail working normal hours and reduced her hours at the ...
Read More
Read Less
Learn how you can sleep well each and every night by identifying and addressing the problems that underlie your inability to sleep. Whether you have experienced sleeplessness for the first time, or have endured the pain long-term, The Sleep Edition can be of assistance to you. The Sleep Edition shares with you strategies to address your sleep problems and prevent them from causing further harm to your health and wellbeing.
Everyone wants, needs and deserves a sound night's sleep, so that they can function at optimal level. When you lack sleep, all areas of your life will inevitably become impaired.
Sleep problems remain highly under-diagnosed and under-treated, with people commonly failing to even realise how sleep-deprived they actually are! If you are experiencing any signs of sleep deprivation, let The Sleep Edition be of benefit to you.
What Will I Learn?
A Step-by-Step Guide on how to:
Increase the quantity and quality of your sleep

Experience an "up and go" feeling every day

Develop enough energy to keep up with your kids, family and friends

Significantly reduce your stress levels

Find more effective, practical, and natural ways to improve the quality of your sleep
Anyone who is unable to achieve a good night's sleep or knows someone who doesn't. This course is designed for those suffering from sleeplessness as well as their friends, family, and colleagues, who can be of assistance. Knowing how to sleep well, long-term, will always be of value.
The Sleep Edition is for:
• New parents: who may face interrupted sleep as a result of a newborn child's many relentless demands
• Parents of school-aged children: that seek advice on how they can help their child achieve a good night's sleep
• Caregivers: that may place themselves second and make sacrifices to fulfill their caring responsibilities
• Shift workers: those working unusual and irregular hours, who work against the body's 'biological clock'
• Corporate professionals: who may feel stressed from their work life and unable to silence their overactive mind come bedtime
• Leaders: who notice those they are leading appear tired or unable to focus and wish to help
• Experienced travelers: who suffer from an inability to sleep on transport and/or experience jetlag on a regular basis
• School or university students: undertaking important assessments who work into the early hours of the morning to meet deadlines
• Sleep specialists: interested in learning more about sleep so they can provide coaching, counseling, teaching, and mentoring services
• Divorced, widowed, or separated people: who find it difficult to adjust to sleeping alone after spending a prolonged period of time sleeping next to their partners
• Those with a sleep disorder: such as insomnia, sleep apnea, restless leg syndrome, and narcolepsy who feel they have tried "everything" and need some extra guidance
• Anyone who wants to develop their knowledge of sleep and how to improve it
The Sleep Edition eCourse will equip you with the skills you require to transform your negative sleeping patterns immediately so that you can consistently sleep well and wake up feeling refreshed and revitalized.
See more.
1

Module 1: Welcome and Introduction

Welcome and Introduction

Welcome from Dee (0:54)

2

Module 2: Am I Sleep Deprived

Am I Sleep Deprived?

Am I Sleep Deprived? (1:40)

Sleep Deprivation Quiz

3

Sleep Diary

Sleep Diary (1:05)

4

Module 4: Schedule and Sanctuary

Schedule and Sanctuary

Schedule and Sanctuary (0:52)

Schedule

5

Module 5: Foods to Help you Sleep

Foods to Help You Sleep

Foods to Help You Sleep (0:52)

6

Essential Oils

Essential Oils (0:56)

Essential Oils for a Sound Sleep eBook

7

Supplements

Supplements (1:22)

8

Module 8: Other Natural Therapies

Other Natural Therapies

Other Natural Therapies (0:31)

9

Module 9: Putting Yourself First

Putting Yourself First

Putting Yourself First (0:59)

Self Care Letter

My Love List

Design Your Own Soulful Health Retreat eBook

10

Module 10: Top Tips for Working Shifts

Top Tips for Working Shifts

Coping with Shift Work eBook

11

Module 11: Sleep Hormones and the Weight Loss Connection

Sleep Hormones and the Weight Loss Connection

12

Module 12: Bring Joy Back into Your Life

Bring Joy Back Into Your Life

Find Your Passion
Frequently Asked Questions
When does the course start and finish?

The course starts now and never ends! It is a completely self-paced online course—you decide when you start and when you finish.

How long do I have access to the course?

After enrolling, you have unlimited access to this course for as long as you are a Blisspot Subscriber—across any and all devices you own.

What if I am unhappy with the course?

We would never want you to be unhappy! If you are unsatisfied with your purchase, contact us in the first 30 days and we will give you a full refund.